What is it?
Your "MVP Code" is a unique 10-digit code assigned exclusively to your student's photo. Once accessed, you will be given a high resolution image (300 dpi) of your student's picture and the rights to use it as you wish. When purchasing a package that includes the MVP download, the image that will be available for download will match the prints for that package.
*Please Note: All packages/products which contain the My Virtual Photo (MVP) download will not be eligible for refund once you've agreed to the download terms on our website. Please make sure your other package items are acceptable before downloading your student's image(s).
Where can I find it?
Once you have received your picture package, you can find your student's "MVP Code" on the blue insert included with your photos.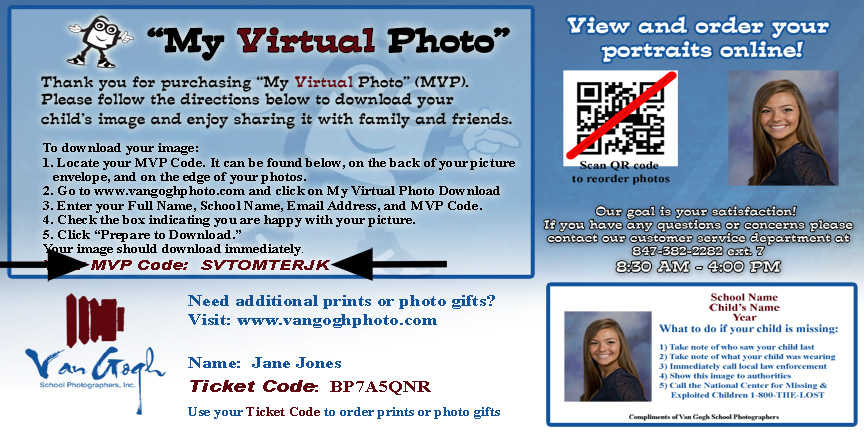 How do I access My Virtual Photo?
Once you have received your picture package, please visit us at: www.vangoghphoto.com and click on "Enter Your MVP Code Here"; there, you will follow our easy download instructions.
"I can't find my MVP Code/My MVP Code is invalid!"

No worries, we can help! Please click here and complete the form; an agent will contact you within 48 hours to help resolve the issue.