What is it?
Your "Ticket Code" is a unique 8-digit code assigned exclusively to your student's photo. You can view and order your photos online using this unique identifier.
Where can I find it?
Once you have received your picture package, you can find your student's "Ticket Code" in a variety of places.
On the back of the envelope your prints were delivered in...
On the insert(s) received with your picture package...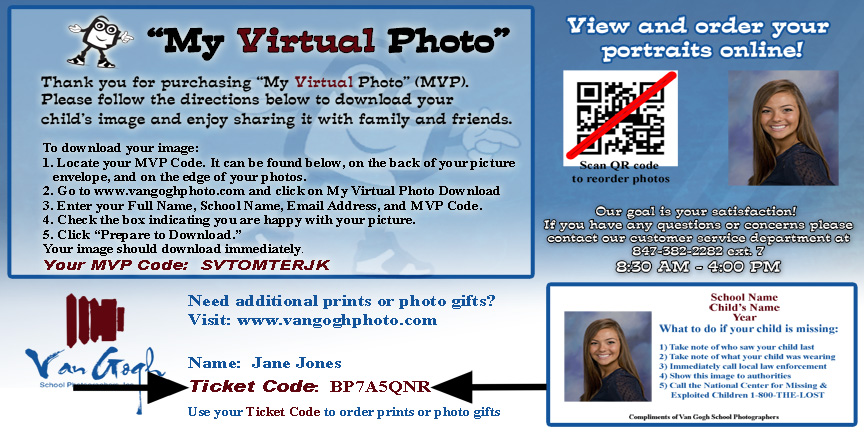 "I can't find my Ticket Code/My Ticket Code is invalid!"

No worries, we can help! Please click here and complete the form; an agent will contact you within 48 hours to help resolve the issue.